I am a Licensed Clinical Psychologist in private practice in Denver, CO. I have spent the past 10 years speaking to parents and their daughters about puberty and I want to share with you what you need to know to best support your daughter through the social, emotional and physical changes of puberty and middle childhood.
I can't wait to share with you all that I have gathered through years of research, practice and working with tween and teen girls that I know could be incredibly valuable in sustaining and improving your relationship with your daughter, especially during the challenging and complex stages of puberty
Let me start by telling you a story. 
In the same week, in my private practice in Denver, Colorado, I had separate sessions with two tween girls (ages 10 and 11) and their mothers....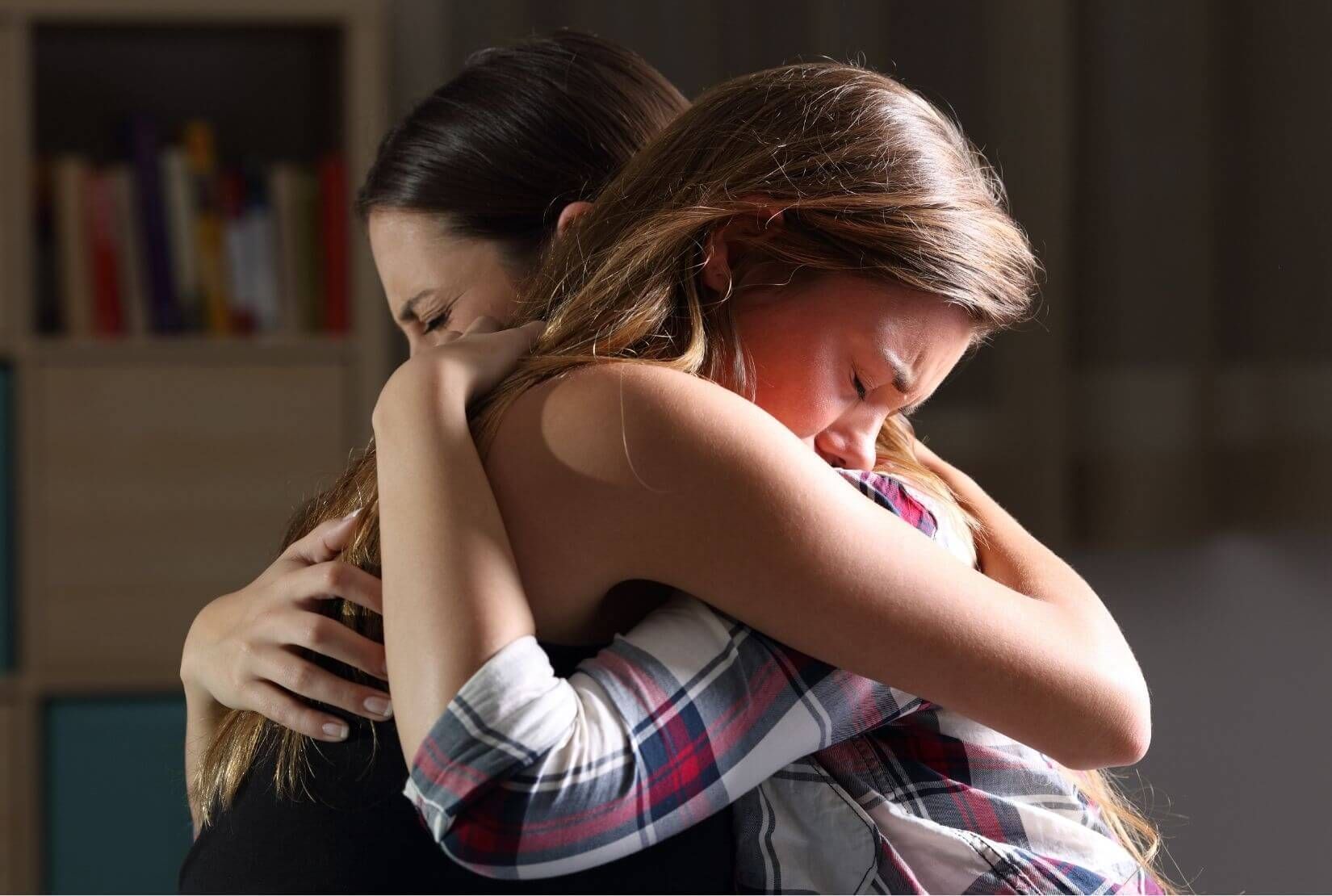 The first girl and her mother came in because her parents were going through a divorce and the parents wanted to make sure she had extra support as they noticed her getting angry and withdrawn.
The second girl and her mother came in because the girl's anxiety seemed to be getting particularly challenging, especially at school.
In both cases, while there were some challenges in their lives going on, they were also both going through puberty- and that wasn't a factor that the mothers had initially accounted for.
The girls needed support in ways that were new to them and they didn't know how to explain.
Neither of these moms felt like they knew what to do or where to start.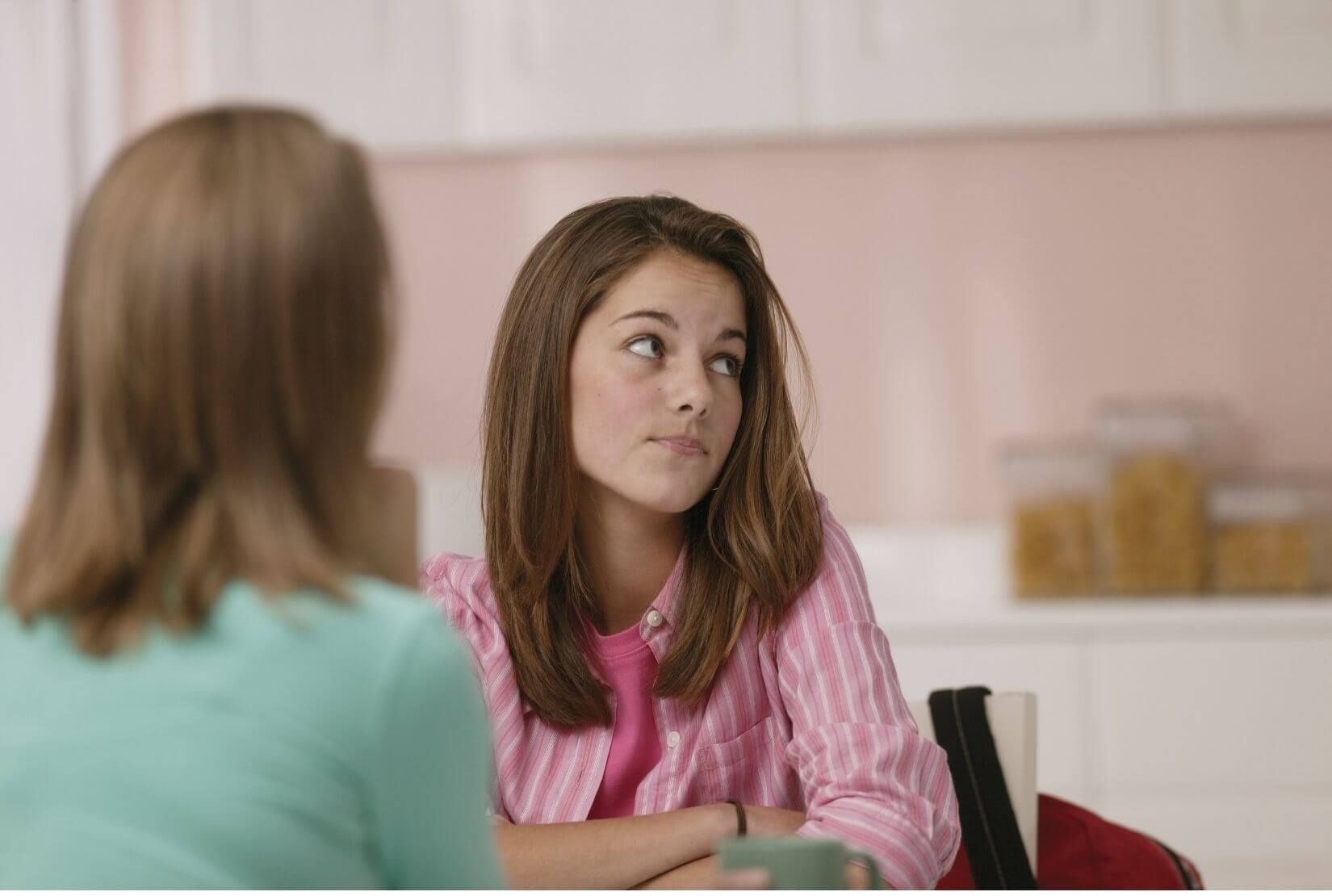 The first pair, Sarah and her daughter Emma, were struggling with communication, mood swings, respect, and understanding for one another. Emma was confused and embarrassed about the changes happening to her body, and Sarah found it difficult to talk to her daughter about sensitive topics such as wearing a bra, body odor, and acne. Emma was fearful that she might get her period at her dad's house and then what would she do?
The second pair, Maria and her daughter Sophia were dealing with many social changes. Sophia no longer wanted to play soccer, she was drifting apart from her best friend since elementary school and was much less engaged at home with her siblings.
Between them both, the two girls and their parents were experiencing one or more of the most common challenges all mothers and daughters faces before and during, including:
But now there is a difference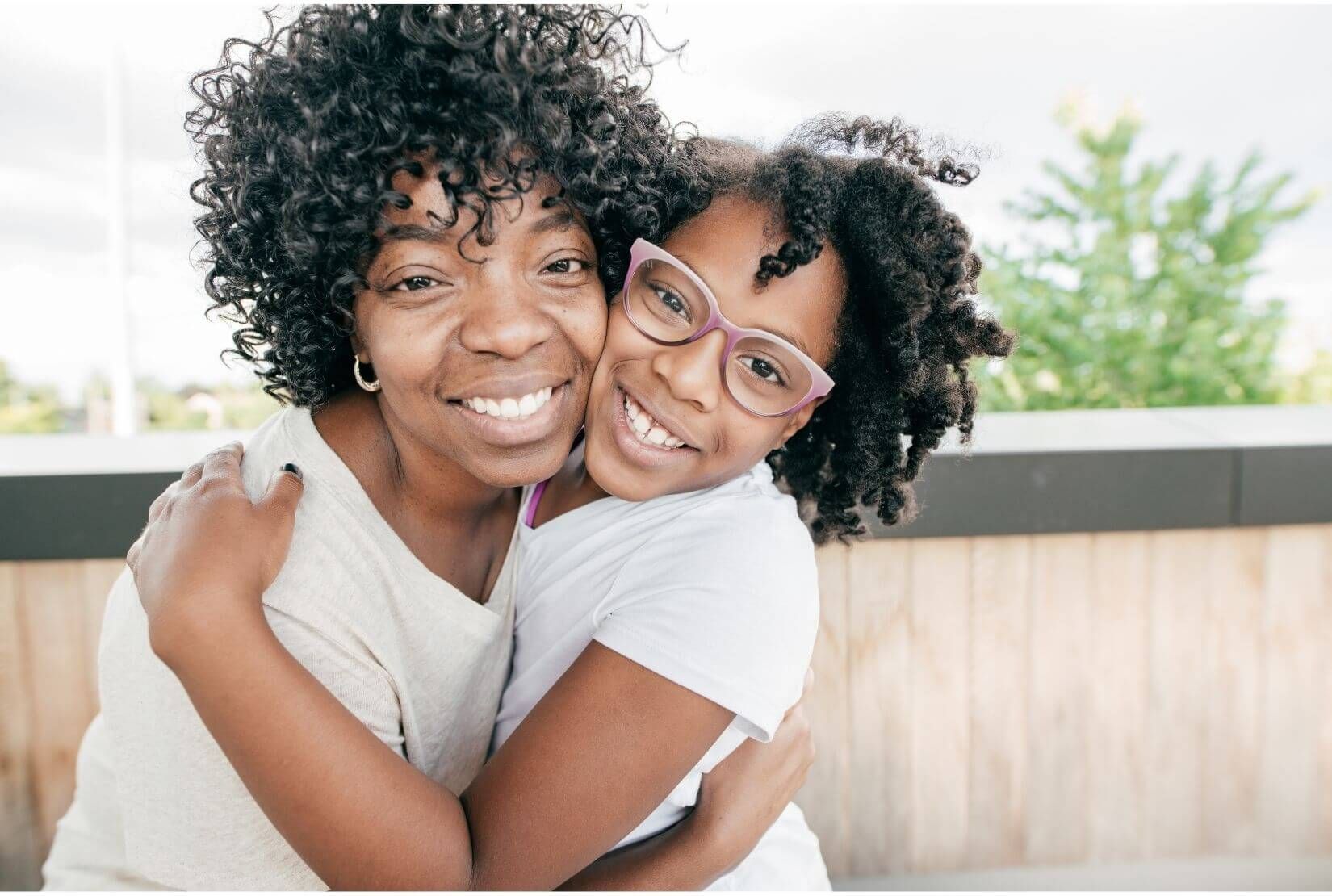 Maria and Sophia, just celebrated Sophia's 13th birthday by taking a mother-daughter trip with just the two of them, visiting the white sandy beaches of Punta Mita which has a special meaning to both of them as a place they always wanted to visit together.
Sarah and Emma are now closer. They do the occasional TikTok video together, they are touring high schools together, and they cook together with fewer eye rolls and embarrassing moments.
What made the difference? It wasn't luck or a change in circumstances.
The difference lies in what each adult person in the relationship knows about themselves, their relationship with one another, their commitment to be successful and find happiness and fulfillment within their mother-daughter relationship, and how they make use of that knowledge. And that is why I am writing to you about the "Start With The Talk" experience.
Because that is the whole purpose of what I offer: To give mothers and daughters the knowledge they need to grow as individuals and as a family, to secure their relationship, and for moms to support their daughters as they develop throughout the next several critical years.
You see, Maria and Sophia attended the "Start With The Talk" experience, where they learned valuable techniques and strategies for positive communication, regulating their emotions, and learning how to ask for help. They returned home with a renewed sense of hope and confidence.
"I was hesitant to sign up for this course, but I'm so glad I did. It completely transformed my relationship with my daughter. We now communicate openly and honestly about puberty and everything else. Thank you, Dr. Ziegler!" - Maria, 45, mother of Sophia, 13.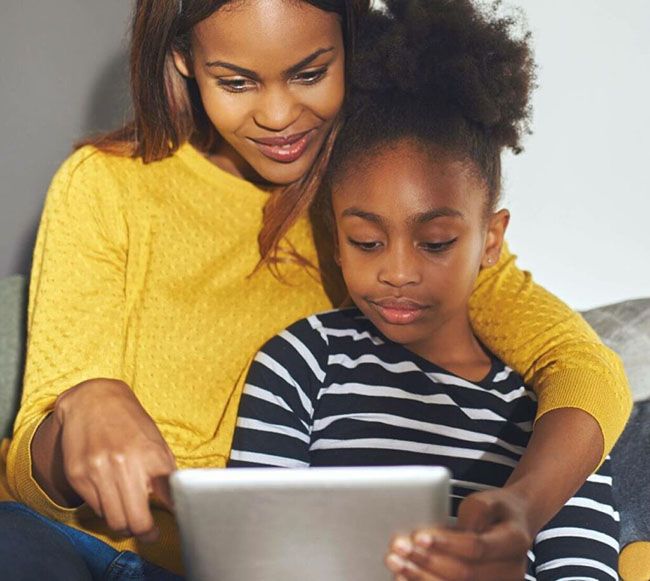 As Maria and Sophia went through the course together, they discovered the top 10 benefits of early, safe, and guided puberty counseling:
Open communication
Understanding and empathy
Reduced anxiety and confusion
Healthy self-esteem
Effective coping strategies
Prepared and ready for the changes
Strengthening of support system
Informed decision-making
Healthy boundaries
Emotional Regulation
A Mother-Daughter Relationship Experience Unlike Any Other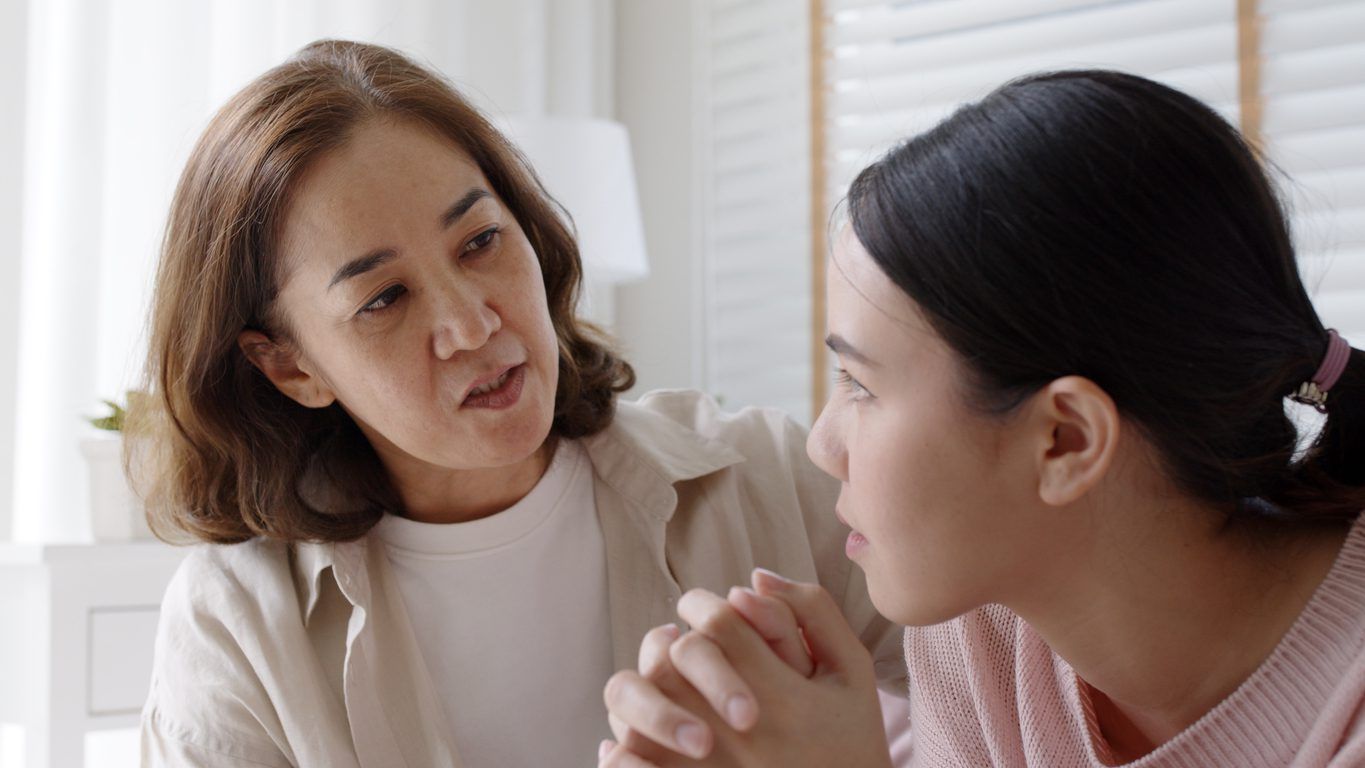 You see, the "Start With The Talk" experience is a unique program.
It was created and is facilitated by a Licensed Clinical Psychologist who is strengths-based and family-focused and has helped countless families improve their relationships.
The experience covers a broad range of topics from communication to physical development, conflict resolution, friendships, and much more.
"I was worried about the cost of the course, but it was worth every penny. The benefits we've gained from this experience are priceless." - Samantha, 37, mother of Ava, 12.
With my guidance and through the online course, Maria and Sophia learned to communicate more openly and honestly, building a deeper understanding of one another. They also gained valuable tools and techniques for managing stress and emotional challenges, promoting healthy self-esteem, and empowering them to make informed decisions.
"I used to dread talking to my mom about anything related to puberty, but now I feel comfortable bringing up any topic. It's made a huge difference in our relationship." - Sophia, 13, daughter of Maria.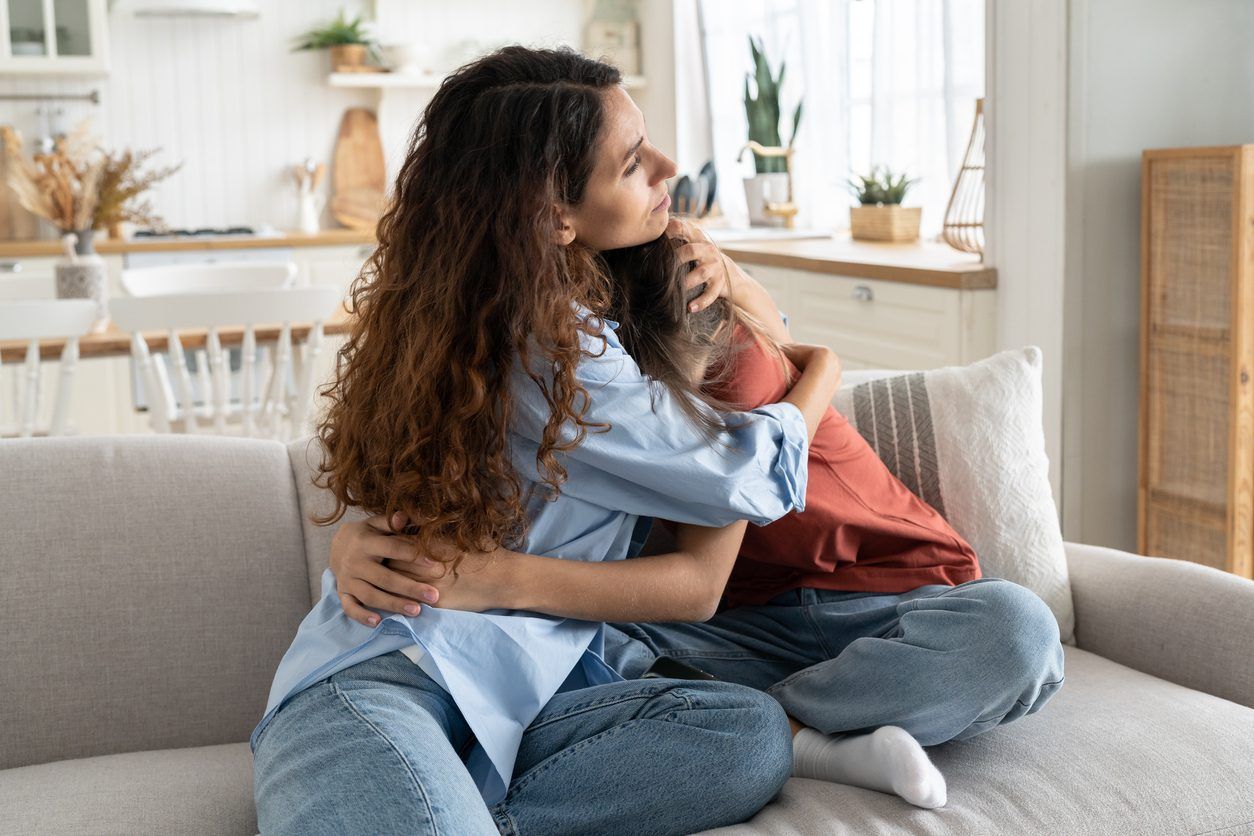 Often, parents don't think about taking a course with their daughter on puberty. They think they have been through it, it's just another phase and they will get through it.
Take Monique and her daughter, Aaliyah. Things started to change when Aaliyah was about 10 but they did not seek counseling and hoped that things would work out on their own. By the time they came to see me when Aaliyah was a freshman in high school, she felt unheard and misunderstood by her mother, causing her to retreat into herself and avoid conversations about just about anything altogether. Over the years, their relationship had become increasingly strained, and they struggled to connect emotionally, leading to a lack of communication and resentment. Aaliyah talked about how she developed earlier than her friends, causing people to treat her differently, and creating a lack of self-confidence and insecurity with not only her changing body but also within herself. She felt like her mother didn't take this seriously and didn't understand how awful it was for her. Monique now admits she didn't know how to address it. She had been through the same thing as a child and no one talked to her about it so she didn't know how to talk to Aaliyah about it.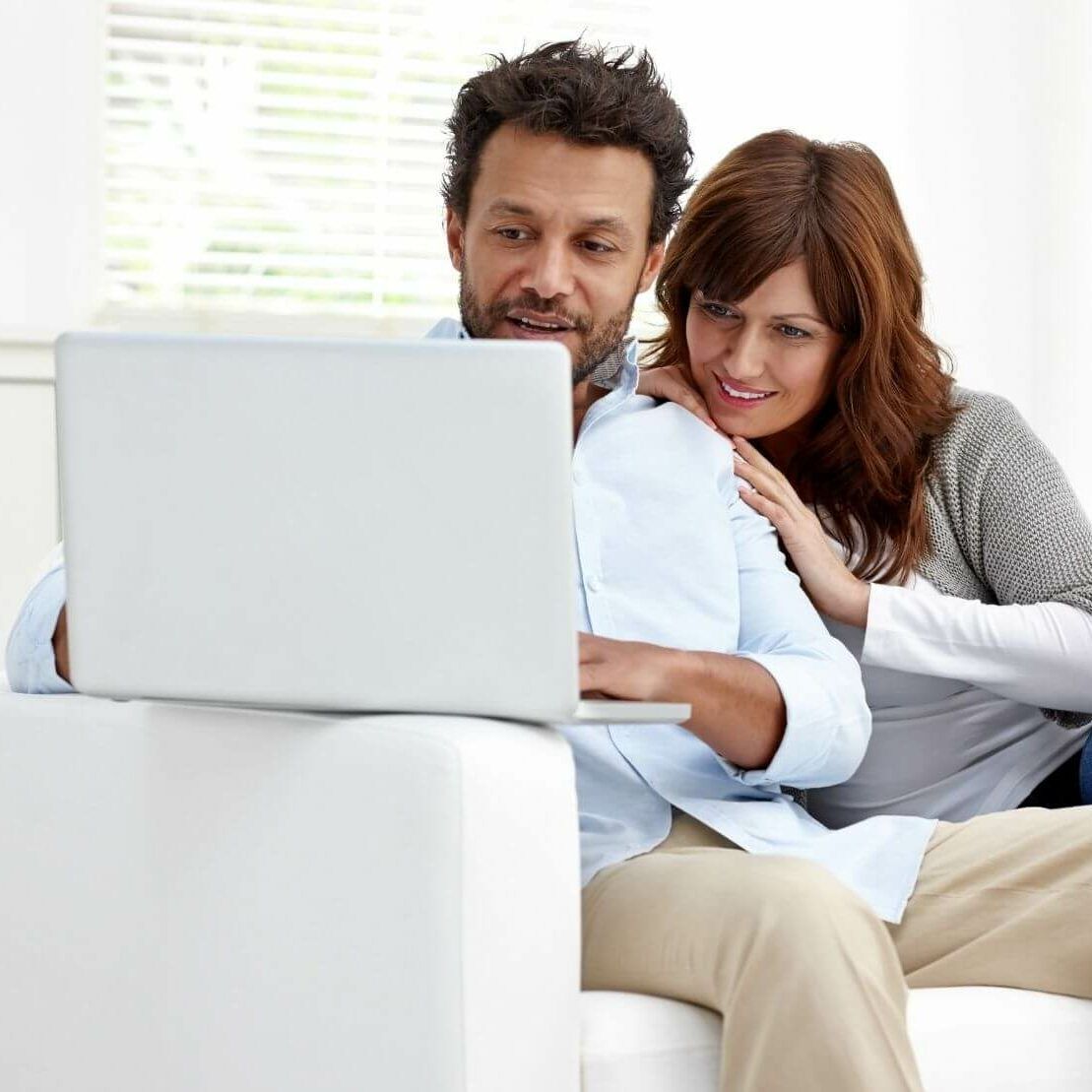 Right now, you have the opportunity to gain the knowledge you need to improve your mother-daughter relationship.
By enrolling in the "Start With The Talk" experience, you will learn valuable techniques and strategies that can help you and your daughter build a stronger, more fulfilling relationship, just like Maria and Sophia did.
"I had no idea how to talk to my daughter about puberty, but Dr. Ziegler's course gave me the tools and knowledge I needed to support her through this important stage of life." - Emily, 38, mother of Lily, 11.
A Minimal Investment With Invaluable Returns
A $297 investment in your mother-daughter relationship provides great returns both emotionally and financially (that's less than one therapy session) than almost any other investment you could make to support your child. Consider this: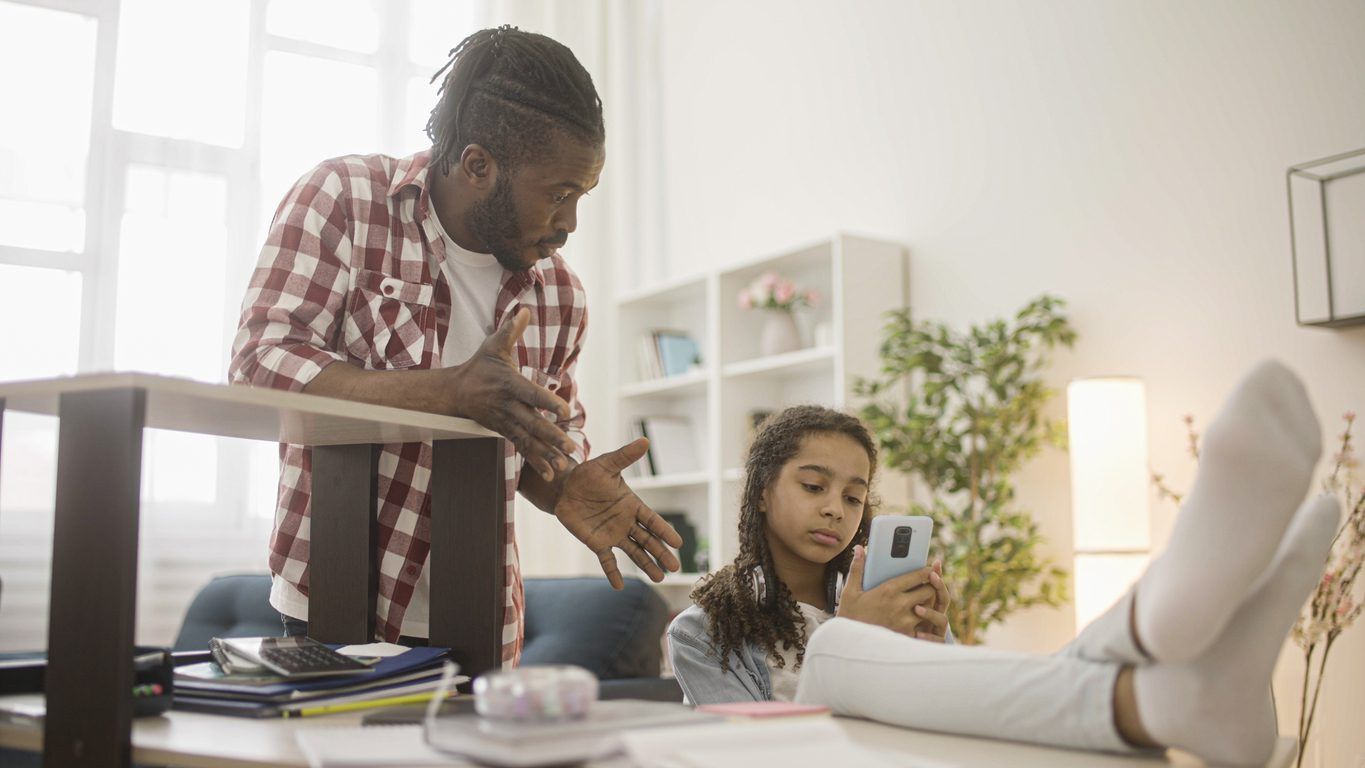 "This course helped me understand what was happening to my body and why I was feeling the way I was. I feel more confident and empowered as a result." - Olivia, 13, daughter of Stephanie.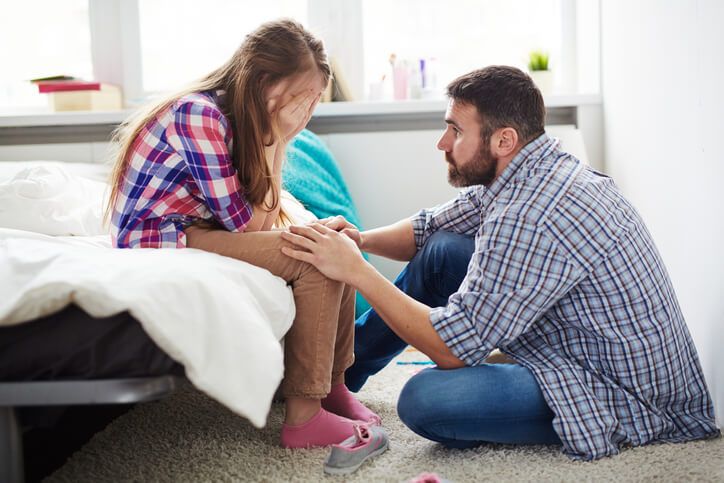 There are opportunities to support your daughter that you're missing out on without getting some support yourself in how to best guide her during puberty which includes:
High-Risk Behavior: when a child starts puberty their thoughts and behaviors typically change, often to include higher-risk behaviors. You want to be the one to influence their choices and one major way of being able to do that is to be connected.
Know the Signs: since we know that there are increased depression rates for adolescent girls you want to be prepared with watching out for signs and symptoms which are taught in this course.
Strengthening the relationship: there are long-term effects of poor mother-daughter relationships that can have lasting effects on both mothers and daughters and can even be passed down through generations. Maybe you had a less-than-ideal relationship with your mother, and you want to either break that cycle or prevent it from happening by knowing how to support your daughter during one of her greatest times of transition from a little girl to a young woman.
"As a single father, I wasn't sure how to approach the subject of puberty with my daughter. This course gave me the guidance and support I needed to navigate this important stage of her life. I never thought it was possible to have this kind of strong and healthy relationship with her, but the help from Dr.Z and the tools she gave us is keeping our relationship really strong." - Tom, 47, father of Maddie, 11.
Why Risk All That Expense And Emotional Stress When An Investment In Your Relationship Today Can Easily Prevent It?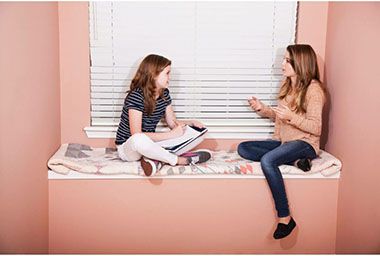 Back to our story of the mother and daughter that took a trip together, remember that, unlike Monique and Aaliyah, Maria and her daughter Sophia, decided to act on seeking help and counseling, to make the investment in themselves, their relationship, their family, and their future. Before standing in the consequences and behaving reactively like Monique and Aaliyah. Maria was proactive in addressing the emotional, physical, and social changes that Sophia was going through, and Sophia felt empowered to open up and share her thoughts and feelings with her mother. 
With the help of a skilled therapist, they learned how to communicate better, how to resolve conflicts, and how to build trust and a safe place to communicate in their relationship.
They put this knowledge into practice and as a result, their mother-daughter relationship not only improved but became stronger than ever before.
They were able to work through their challenges and their relationship will very likely last for the rest of their lives.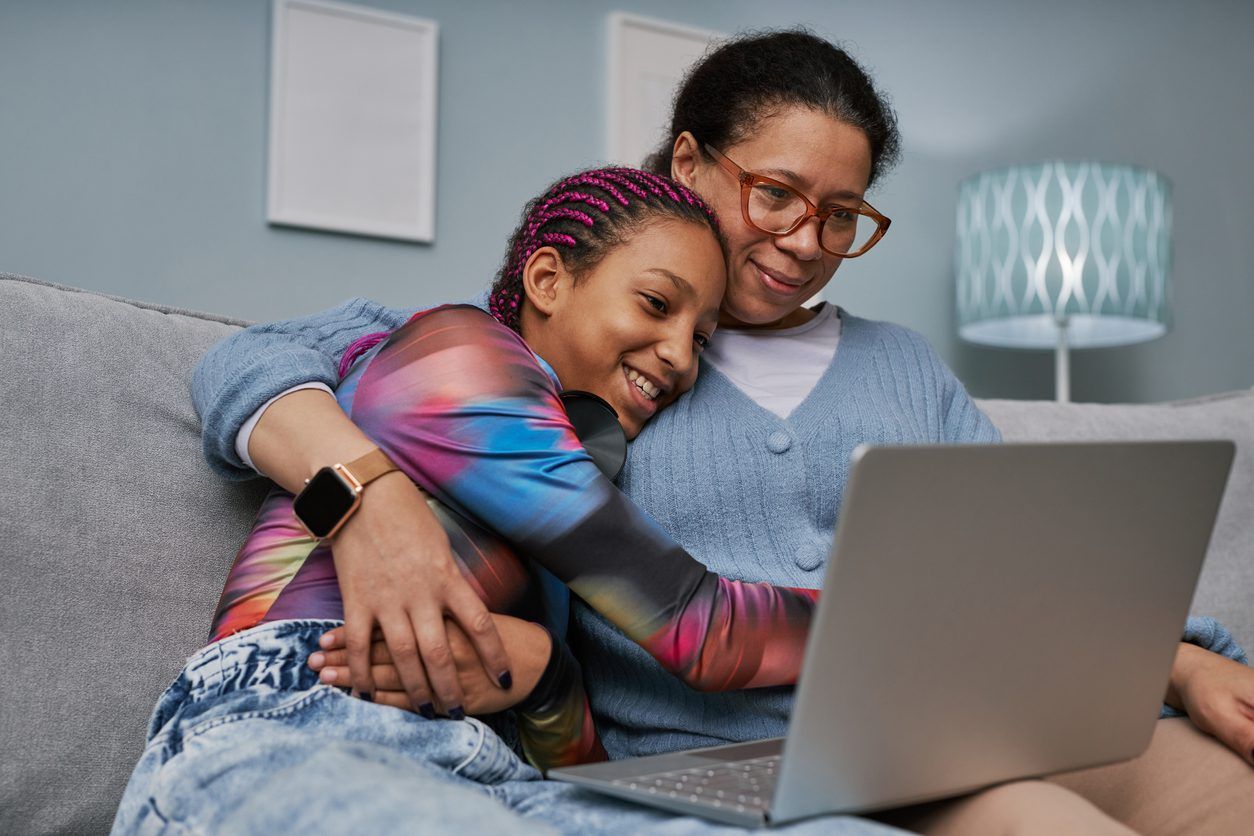 Sarah and Emma were slower to get help. It took them through the middle of highschool to establish a more secure and healthy relationship. By then, Emma had already completed
puberty and they had some challenging years. Similar story for Monique and Aaliyah who worked on their relationship for years. Sadly, it is not where either of them would ideally want it to be. And while many things have happened, it seems that Aaliyah's not being supported during the critical years of puberty was the start of a disconnection that is still a work in progress to repair.
This course is designed to help mothers support their daughters so that they have healthy, supportive, open, and loving relationships during this critical time of change and beyond. 
If you see that your daughter is struggling, don't wait.
This course is not solely a class for strengthening mother-daughter relationships - it is really for a mother to understand and support her daughter during puberty and for a girl to get educated and empowered.
Take action now and sign up for the "Start With The Talk" experience. The benefits are clear, and the results can literally be life-changing.
The moral of the story is that early, safe, and guided puberty education can be a life-changing experience for you. It can foster open communication, build understanding and empathy, and create lifelong connections that endure even the most challenging times. By investing in the online course "Start with the Talk" you can overcome the most common challenges of puberty and create a strong, healthy, and supportive relationship with your daughter. 
Don't wait until it's too late. Enroll in "Start with the Talk" today and strengthen your bond with your daughter by intentionally creating space and time to understand what she and her peers may be going through.
"This course is an investment in the lifelong bond between me and my daughter. It sure was some hard work at times BUT It helped me build a stronger relationship with her, and I'm confident it will last for decades to come." - Karen, 42, mother of Rachel, 13.
The "Start With The Talk" experience, which is designed by Dr. Sheryl Ziegler, a Licensed Clinical Psychologist in the state of Colorado and a member of The Psychology Inter-jurisdictional Compact (PSYPACT), shares her years of counseling tweens to offer ideas and solutions to help navigate the tween and middle school years.
Don't wait until puberty has passed to save your mother-daughter relationship.
The "Start with the Talk" experience is an investment in your family's future, and it can make a real difference in your lives. And with this investment, you can gain the knowledge and tools you need to overcome the most common challenges of puberty and create a strong, healthy, aspiring, and supportive relationship. Enroll in the "Start with the Talk" program today and take the first step towards building a bond that will stand the test of time.
Physical Changes: Puberty, Female Body, and Hygiene

What it is?
Signs of puberty
How will it happen?
How long will it last? 
Stages of breast development
and a girl's body from head to toe!
(including the natural but uncomfortable to discuss body parts).
Also,
What to do for general hygiene, sleep, diet & nutrition, acne, cramps, and more.
Emotional Changes:
In the brain
Decision Making
Mood & Interests
Anxiety, Stress & Ways to manage it
Parents & Siblings
Managing big emotions
How to know when to ask for help
Self Esteem, self-image, and more
Social Changes:
Peer pressure
Bullying
Relational aggression
What's normal and what's not.
Friendships
How to deal with situations
Cyberbullying prevention
and other relational questions
Start With The Talk IS NOT sex education
Most parents don't believe their young girls are ready for thoughts and discussions around sexual activity, especially as the onset of puberty becomes earlier.
Sex education is often what is presented in school.
However, most parents like you are looking for a Parenting course to engage in with your daughter so you both gain understanding and appreciation of this childhood phase.
As your daughter is helped to understand the physical, emotional, and social changes of puberty she can confidently face middle school and beyond.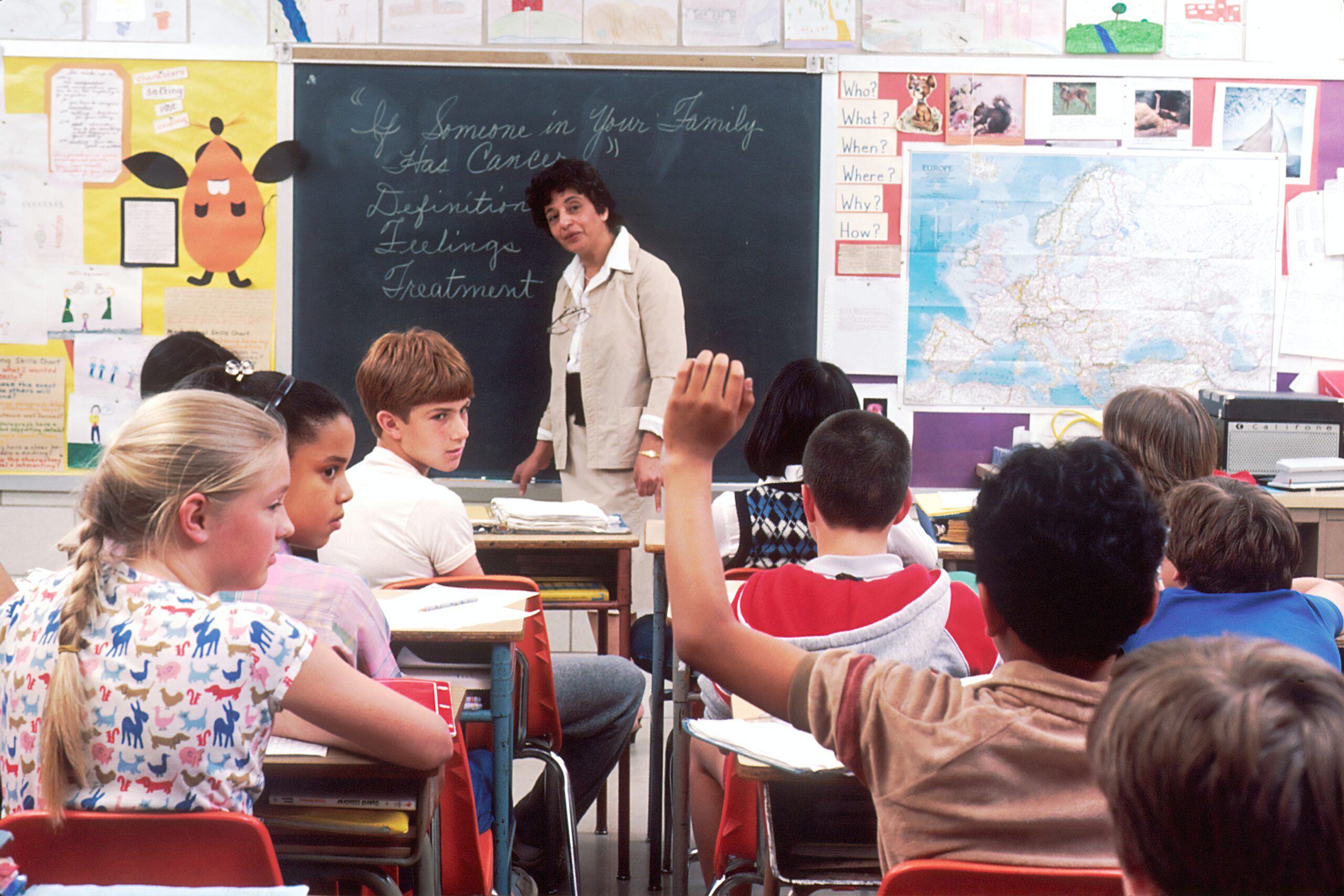 Lesson #1: A Welcome Message from Dr. Ziegler:  Beginning with an introduction on what to expect in the lessons. You receive lifetime access to each 45-minute pre-recorded lesson.
Lessons #2- #6: Cover the changes occurring during puberty in the 3 key areas seen below.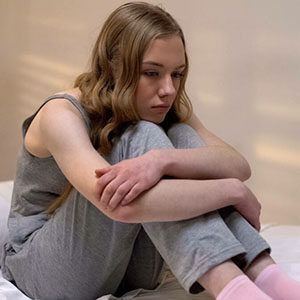 Help your daughter gain a deeper understanding of the changes going through her body. This module will teach your daughter about the importance of hygiene and how to manage it.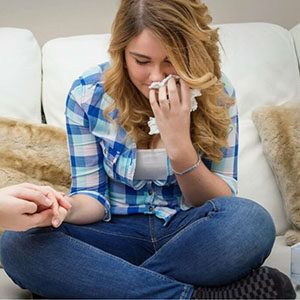 Managing emotions requires being able to identify, interpret, and deeply understand them. Learn how to identify each other's emotions (anxiety, stress, self-image, etc.) and how to respond to her feelings appropriately.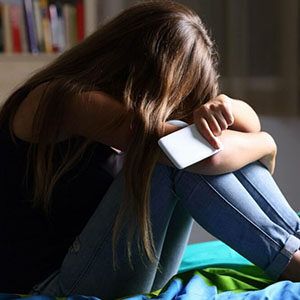 Social changes are what girls care about the most. Learn about how mood can affect friendships, why friendships change, and other social issues such as bullying and social media use.
Lesson #7: A Bonus Q & A from Dr. Ziegler:  Responding to some of the questions girls have placed on "secret" question cards at the end of the in-person training I've done for many years.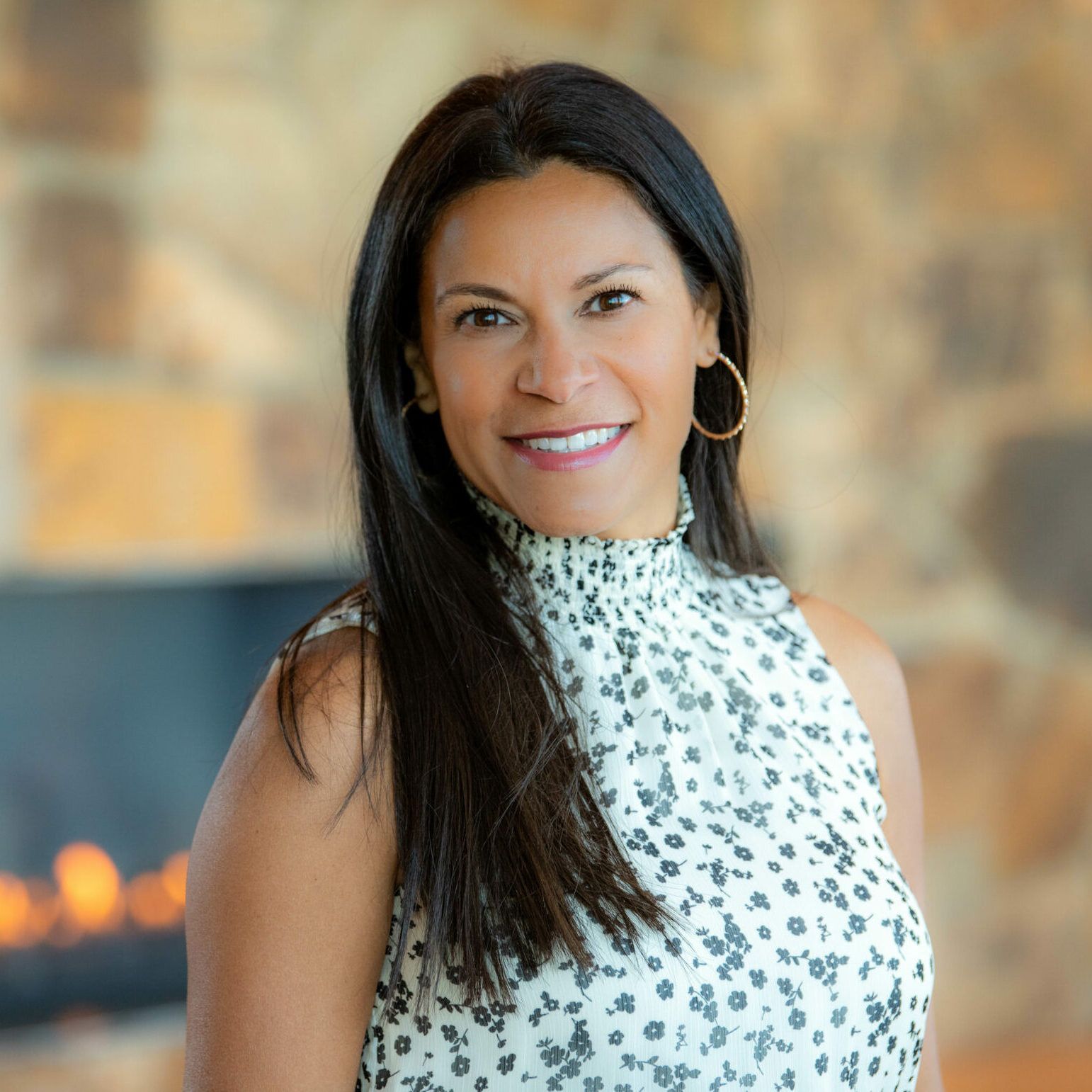 Let me support you in this season for a lifetime gained.
"I have taught this class since 2013 to hundreds of girls and their parents, and I've had the great privilege to be a part of a growing community of families doing their best to raise their daughters." Dr. Z
Don't wait until it's too late to save your mother-daughter relationship. The "Start with the Talk" experience is an investment in your family's future, and it can make a real difference in your lives. With just a $297 investment, you can gain the knowledge and tools you need to overcome the most common challenges of puberty and create a strong, healthy, and supportive relationship that lasts a lifetime. Enroll in the "Start with the Talk" program today and take the first step towards building a bond that will stand the test of time.